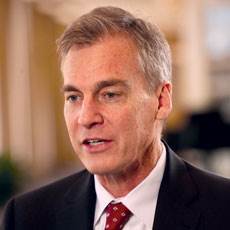 The budget deal "appears the most palatable," Parkinson says.
Some Medicare beneficiaries may dodge a major increase in their premiums next year, thanks to a tentative budget deal reached by congressional leaders and the White House late Monday.
"Congress needed to prevent the huge spike in Medicare premiums for a third of Medicare beneficiaries, and the draft budget bill accomplishes this in a way that will have minimal impact on long-term services and supports providers," LeadingAge officials said in a statement.
LeadingAge also commended the deal's plans to lift "onerous" spending caps, which "would have meant severe underfunding for senior housing and supportive services programs."
American Health Care Association President and CEO Mark Parkinson said his organization will work alongside legislators to work out further kinks with Medicare spending.
"It's unfortunate we find ourselves again in a budget brinksmanship that threatens Medicare, yet this path forward appears the most palatable given imminent deadlines," Parkinson said in a statement.
The two-year budget deal, which would extend the debt ceiling until March 2017, would also lift spending caps on military and domestic programs put in place by a 2011 budget law.
The deal includes plans to increase rebates drug manufacturers pay to the government through the Medicare Drug Rebate Program, and to limit payment rates for hospitals that buy doctors' practices to extend their network. These changes will help curb premium increases for 30% of Medicare Part B beneficiaries, who will get charged an extra $16 a month — far less than the projected 52% spike originally predicted, according toBloomberg BNA.
The deal would also repeal a portion of the Affordable Care Act that would require business with more than 200 full-time employees to enroll all employees in a company health plan.
The budget deal is on deck for a floor vote in the House on Wednesday. It would then advance to the Senate for passage.
http://www.mcknights.com/news/provider-groups-find-positives-in-proposed-budget-deal/article/449804/?DCMP=EMC-MCK_Daily&spMailingID=12795959&spUserID=MjA0MDU4ODMwNDE4S0&spJobID=641877906&spReportId=NjQxODc3OTA2S0